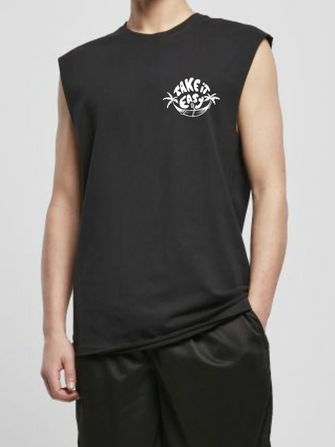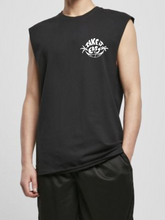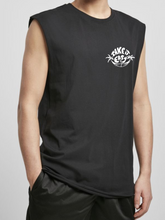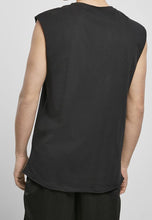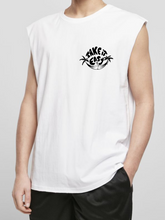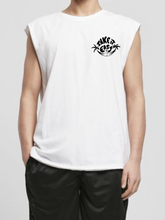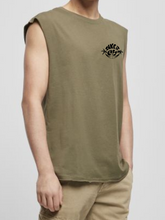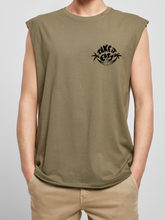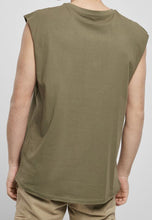 Take It Easy Tank Top Men's Organic
Material made of 100% combed ring-spun organic cotton
✔️ Oeko-Tex Standard 100
🤝 Fair Wear
😺 PeTA vegan approved
become
FamilyMember
and save 10%
🆓 free returns
real time
+

16
visitors at the moment
Introducing our men's Take it Easy sleeveless shirt, the epitome of comfort, style and sustainability. This carefully crafted sleeveless shirt is a must-have in any eco-conscious man's wardrobe. Whether you're lounging on the beach, working out at the gym, or just enjoying a relaxing day off, this shirt is your perfect companion.
Our sleeveless shirt is made from premium organic cotton for a luxurious next-to-skin feel. By choosing organic materials, we value your well-being while minimizing the impact on the environment. Free from harmful pesticides and synthetic chemicals, this shirt ensures a healthier choice for you and our planet.
If you're committed to a vegan lifestyle, this sleeveless shirt fits your values. It is 100% vegan and made without animal products. Wear it with pride knowing that no animals were harmed in the making of this stylish garment.
With a timeless design, our sleeveless shirt comes in classic black, olive and white colors so you can effortlessly pair it with your favorite trousers. The small logo on the chest shows a person lying in a hammock and happily sipping a beer between palm trees. It is a subtle yet striking symbol of relaxation, inviting you to live life at your own pace and enjoy the simple pleasures.
But that's not all! We have taken every step to ensure this sleeveless shirt is eco-friendly from start to finish. From the production process to packaging, we have made conscious choices to reduce our environmental impact. By choosing our Take it Easy sleeveless shirt, you are making a positive contribution to a more sustainable world.
Don't compromise on style, comfort or sustainability. Elevate your wardrobe with our Take it Easy sleeveless shirt and make a conscious and compassionate fashion choice. Experience the perfect mix of organic, vegan and eco-friendly fashion. Order your sleeveless shirt today and join the movement for a greener future.
€ 6,90 via GLS
€ 6,90 via GLS
Belgium, Bulgaria, Denmark, Estonia, Finland, France, Greece, Ireland, Italy, Croatia, Latvia, Lithuania, Luxembourg, Malta, Monaco, Netherlands, Poland, Portugal, Romania, Sweden, Slovakia, Slovenia, Spain, Czech Republic, Hungary , Cyprus.
€ 14,90 via GLS

Switzerland:
€ 15,- via Austrian Mail
International & Worldwide*:
€ 6,90 for a small package (contents 1-3 shirts)
€ 14,90 for a large package (from 3 shirts, hoodies, etc.)
*Caution: International shipping is by mail and is therefore not insured and without a tracking number. Orders are at your own risk and refunds are not guaranteed.