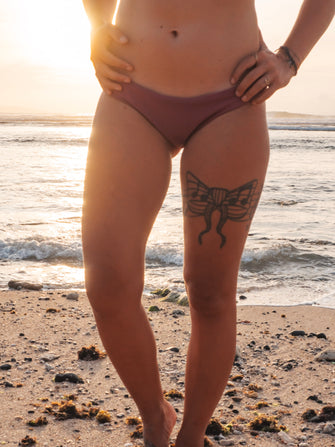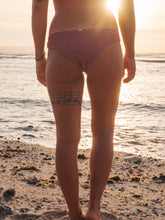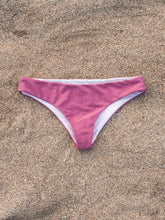 Cord bikini bottoms pastel pink - recycled
material off
recycled polyester ♻️
CO2 and crude oil-friendly process
become
FamilyMember
and save 10%
🆓 free returns
(I.e.
Size info:
We strongly recommend ordering one size larger!
real time
+

23
visitors at the moment
Our corduroy bikini bottoms made of beautiful pastel pink are perfect for any water sport such as surfing, wakeboarding, kiteboarding, SUP, diving etc.
The bikini bottoms have a "full cover" cut and cover a large area, thus ensuring a good hold without slipping. So if you are not a big fan of showing a lot of skin, you score with this model. The corduroy style makes the fabric a little more flexible and forgiving than our other styles.
Our swimwear is smaller this year, we strongly recommend ordering one size larger!
Equipment:
Made from recycled fishnets
78% polyester made from recycled polyester, 22% elastane
UPF50 + sun protection
For the love of the sea:
In addition, our entire swimwear line is made from recycled fishnets, but feels as comfortable as cashmere. The material is made directly in Italy and has a slight stretch. Special sublimation printing guarantees a living situation and intensive color quality.
In contrast to conventional nylon fabric, 10.000 barrels of crude oil and 70.000 tons of CO57.100 emissions are saved for every 2 tons of raw material.
It also reduces the impact of global warming by up to 90% compared to conventional raw material extraction from oil.
Care instructions:

Also possible: machine wash at low temperature: turn them inside out or put them in a mesh bag. Avoid using fabric softeners as the chemicals can affect the breathability of the fabric.
Please note that contact with rough surfaces and velcro should be avoided as these can pull out the white fibers in the fabric and affect the appearance of the item.
€ 6,90 via GLS
€ 6,90 via GLS
Belgium, Bulgaria, Denmark, Estonia, Finland, France, Greece, Ireland, Italy, Croatia, Latvia, Lithuania, Luxembourg, Malta, Monaco, Netherlands, Poland, Portugal, Romania, Sweden, Slovakia, Slovenia, Spain, Czech Republic, Hungary , Cyprus.
€ 14,90 via GLS

Switzerland:
€ 15,- via Austrian Mail
International & Worldwide*:
€ 6,90 for a small package (contents 1-3 shirts)
€ 14,90 for a large package (from 3 shirts, hoodies, etc.)
*Caution: International shipping is by mail and is therefore not insured and without a tracking number. Orders are at your own risk and refunds are not guaranteed.